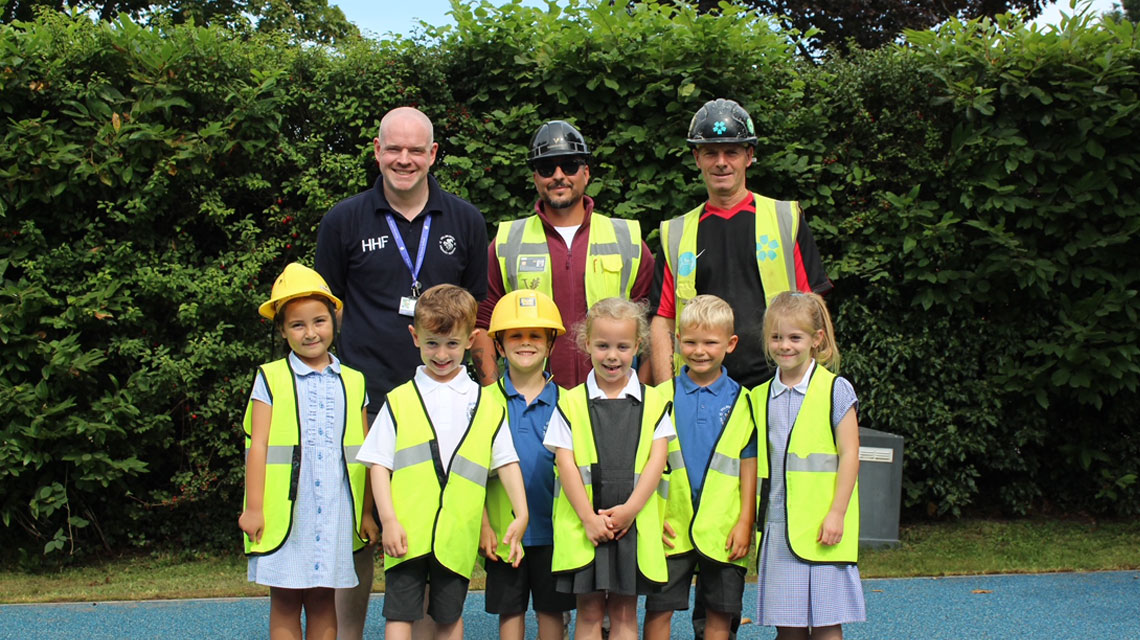 Vanderbilt Homes, who are currently building a new housing development in Felbridge, have been able to step in and save the day for Felbridge Primary School!
Contractors due at the school to carry out groundswork in preparation for a new safety surface in the Reception Class were unable to attend due to Covid absence. When it looked as though the school was going to return without the much needed outdoor learning space ready for the new reception class children's first day, Vanderbilt Homes, through their subcontractor Lenmark Construction, were happy to step in and provided both the team and the materials to carry out the works in time for the safety surface to be installed.
Hugh Hogan-Fleming, Headteacher said ' The school is incredibly grateful that Vanderbilt Homes were able to step in and help us, and our thanks go to Antonio Barreto, Senior Site Manager Vanderbilt Homes, Barrie Rossiter, Construction Director Lenmark Construction and Jo O'Dwyer, Site Foreman Lenmark Construction', well done to our site team Toni, Gaz, & Albi.