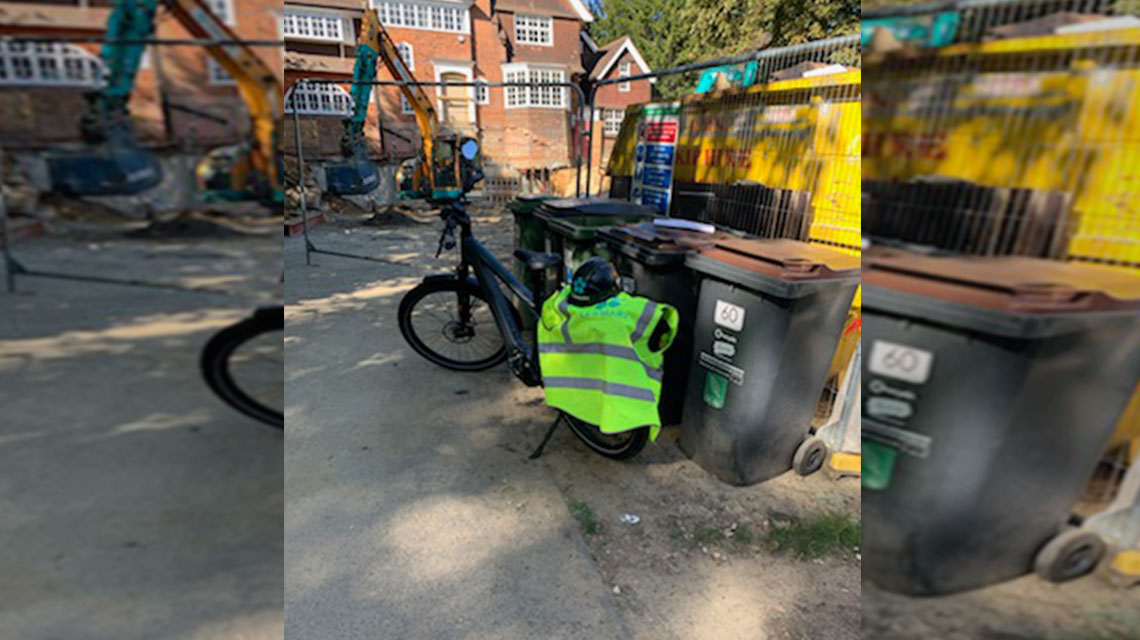 Give a wave to Director Mark Schneidau if you see him heading to site on his new set of wheels.
Mark recently purchased an electric bike to reduce the carbon footprint of his journeys to our sites in the London area, he's now dodging the traffic and doing his bit to stay green.
Good on you Mark, just make sure you wear the correct helmet!