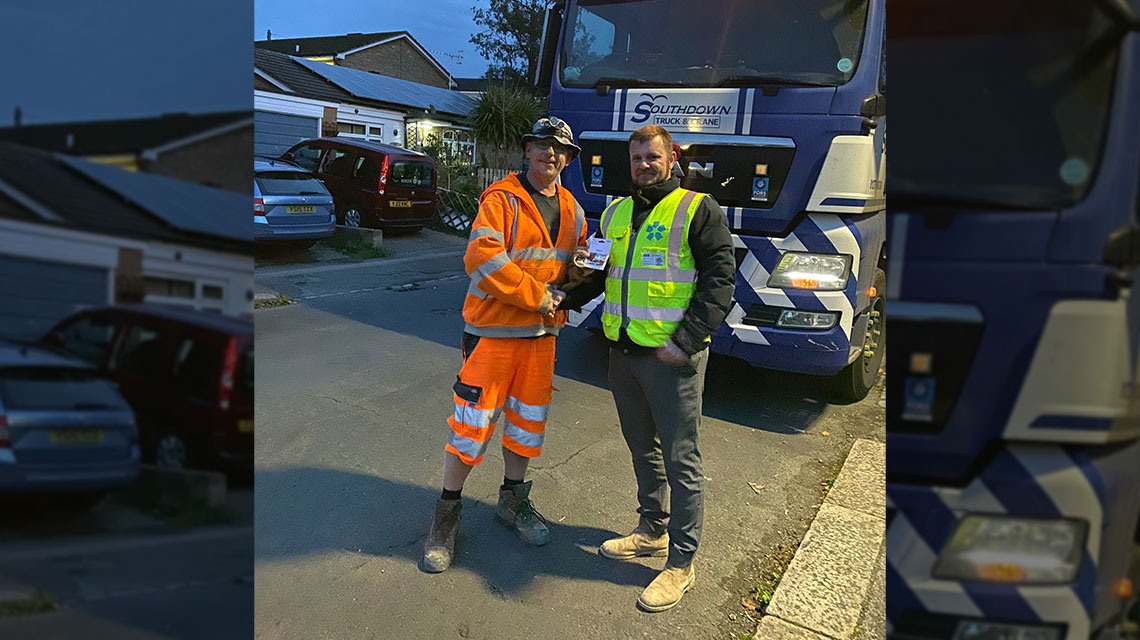 Barrie Rossiter rewards a sub-contractor driver with a £50 voucher.
The driver Adrian "Mole" Woolgar, a lorry driver for Southdown Engineering, went above and beyond what was expected of him. Expertly manoeuvring his lorry between BT Overhead lines, trees, bushes, street furniture and with the light disappearing was able to drop off our plant exactly where we needed it at our new site at Stockton road, Reigate.
Southdown are a company that provides great customer service and moves the majority of our plant around the Southeast.